Sad, sad little blog!!! It's time for another
Currently...
post...
Loving...
That the winter is holding on just long enough to give me a few final crisp mornings=longer to wear cute boots and scarves and to get cozy with a cup of coffee and a book!

Reading...
The Winner's Curse by Marie Rutkoski (hint: it's gooooood!)
,
In MG lit, I'm revisiting the wonderful, wizarding world of Harry Potter! We're currently on book 2: The Chamber of Secrets.

Watching...
Anyone else gearing up for the much anticipated Gilmore Girls revival? Well, I am, and in celebration am re-watching the series because it's everything that's good in TV - witty dialogue, real/quirky/multi-layered characters, the best setting, and... COFFEE.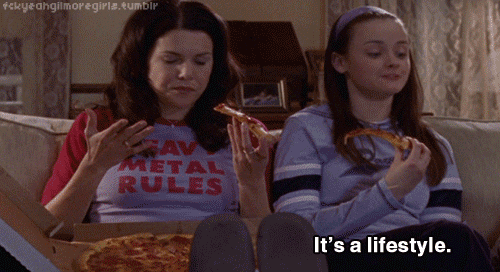 Thinking about...
My first
Kidliterati
post is coming up in about a week. I know, I know, it's just a blog post, but I want to do it up nice! It's part of a blog tour for Lauren Oliver's upcoming sequel of her Curiosity House series. Check my post out on April 19th and in the meantime stop by her awesome website:
http://www.thecuriosityhouse.com/
Anticipating...
Finishing up some pretty intense edits! Thanks to
http://campnanowrimo.org/
and my awesome #CampBeta peeps, this manuscript is well on it's way!!!
Wishing...
That people could just love one another for their differences and not be jerks. I'm lookin' at you North Carolina...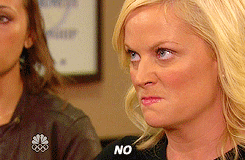 Making me happy...
Right now: this booth in this coffee shop and this chai latte. Oh and my new favorite writing tool
Scrivener
! Why am I just now discovering it?!?! True magic exists, people.
What are you currently up to? Feel free to join me!
*The inspiration for this blog can be found
HERE
on the lovely Katy Upperman's blog*
**GIF's courtesy of Giphy.com