You know when you've worked a long, long time for something super special and close to your heart? Something you love and care for and have coddled and nurtured, sweat and toiled over, and, finally, watched bloom?
Today I get to make an announcement I've daydreamed about far too many times to admit. That I've wished for (literally, not long ago, my daughter asked me to throw a penny in the fountain with her and make a wish. THIS was my wish. And, psst! It's totally cool that I tell now because it already came true ;). Something I've spent hours upon hours working on and countless cups of coffee over and probably early stage arthritis in my fingers and wrists for. I've had ups and downs. Successes and failures. All of it. And I wouldn't take back one minute.
So, today, I get to announce...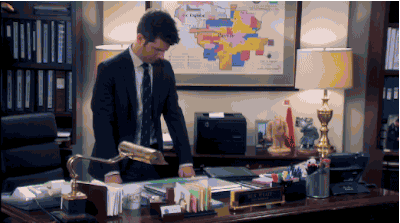 As you can imagine, I'm a lot of this...
And this...
Plus this...
(FYI: There is a .gif from New Girl for pretty much every occasion/emotion)
Official Publishers Marketplace announcement to come, but for now, bask in all of the happiness and lovely and OhMyGodICan'tBelieveIt with me?! *clink* *happy tears*